FOIA Agency Information
General Information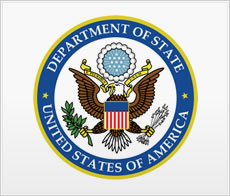 Office of Inspector General
Agency within Department of State
Mission statement: "The Department's mission is to advance freedom for the benefit of the American people and the international community by helping to build and sustain a more democratic, secure, and prosperous world composed of well-governed states that respond to the needs of their people, reduce widespread poverty, and act responsibly within the international system. "
Where Suits are Filed
No information available.
Feedback
Would you like us to consider your request to OIG or lawsuit against OIG as a FOIA Project Case Spotlight?
If so, use the comments box below to send us your contact information. We'll be in touch to ask you for the documents related to your request. You can also upload those documents yourself using our user-submitted document tool.