FOIA Agency Information
General Information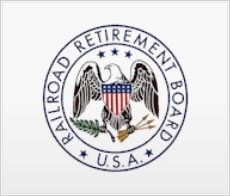 Office of Inspector General
Within Railroad Retirement Board
Mission statement: "The Railroad Retirement Board (RRB) is an independent agency in the executive branch of the Federal Government. The RRB's primary function is to administer comprehensive retirement-survivor and unemployment-sickness benefit programs for the nation's railroad workers and their families, under the Railroad Retirement and Railroad Unemployment Insurance Acts. In connection with the retirement program, the RRB has administrative responsibilities under the Social Security Act for certain benefit payments and railroad workers' Medicare coverage. "
Where Suits are Filed
No information available.
Feedback
Would you like us to consider your request to OIG or lawsuit against OIG as a FOIA Project Case Spotlight?
If so, use the comments box below to send us your contact information. We'll be in touch to ask you for the documents related to your request. You can also upload those documents yourself using our user-submitted document tool.