FOIA Agency Information
General Information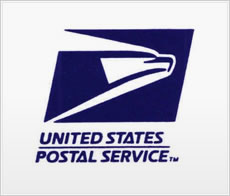 Office of Inspector General Appeals only
Within United States Postal Service
Mission statement: "The USPS OIG achieves its mission of helping maintain confidence in the postal system and improving the Postal Service´s bottom line through independent audits and investigations. Audits of postal programs and operations help to determine whether the programs and operations are efficient and cost-effective. Investigations help prevent and detect fraud, waste, and misconduct and have a deterrent effect on postal crimes. "
Where Suits are Filed
No information available.
Feedback
Would you like us to consider your request to OIG Appeals or lawsuit against OIG Appeals as a FOIA Project Case Spotlight?
If so, use the comments box below to send us your contact information. We'll be in touch to ask you for the documents related to your request. You can also upload those documents yourself using our user-submitted document tool.