Case Spotlight: Journalist detained in Iran wants to know what U.S. did to free him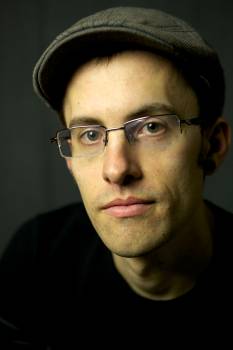 Shane Bauer, one of three Americans detained in 2009 by Iran when they unknowingly crossed into the country while hiking, filed suit against the CIA, Department of Justice and Department of State on June 6.
Bauer, who was released with his friends in 2011, is seeking records pertaining to the government's actions in trying to free him and his two colleagues.
Bauer's complaint — culled from more than 5,000 cases you can access for free using the FOIA Project's  Case Search tool — states that his initial FOIA requests to these agencies, as well as the subsequent appeals, were either denied or ignored.
His original FOIA requests included Privacy Act waivers from the other students involved.
The complaint outlines how each agency was involved in Bauer's case. For instance, it states that "the Department of State was highly involved in the case. [The students'] families traveled to Washington, DC, on numerous occasions to meet with State officials, including Secretary Clinton. They also maintained regular contact with State throughout their detention. State was in discussion with Oman and Iraq, and possibly Turkey, Senegal, Venezuela, and other countries in efforts to secure our release. Sean Penn was in discussion with DOS at some point regarding his intention to ask President Hugo Chavez of Venezuela to petition for our release."
Bauer filed the FOIAs "to learn more about the actions of the federal government in relation to the detention of the Mr. Bauer … in Iran. Mr. Bauer intends to disseminate the information he receives through an article in Mother Jones, where he is a staff reporter," according to the complaint.
His complaint also seeks to remedy a CIA policy of not hearing appeals on denials of expedited processing. "The statute presumes that agencies will provide an appeal process," said Bauer's lawyer, Jeffrey Light, citing 5 U.S.C. 552 § (a)(6)(ii)(II), in an interview last week. "The CIA's stance seems to be that if they say you can't appeal, then you can't appeal."
Lights complaint filed on Bauer's behalf asks that the court "declare defendants' failure to comply with FOIA … to be unlawful" and to "enjoin the CIA from continuing to refuse to permit appeals of denials of expedited processing."
The complaint was filed in U.S . District Court for District of Columbia, and has been assigned to Judge Christopher R. Cooper, according to court records. The case has been assigned to Assistant U.S. Attorney Jeremy Simon, who did not return a call seeking comments on the case. The CIA's Public Affairs Office responded to a request for comment by referring the inquiry to the agency's Information and Privacy Coordinator, who did not respond to a request for comment.
The defendants originally had until July 30 to answer the complaint. Simon filed a motion for an extension on July 29. Judge Cooper has set the new deadline for Aug. 28.