TRAC Challenges CIA Refusal to Process FOIA Requests
Agency Violation Concerns TRAC's Requests for Records About the Agency's FOIA Performance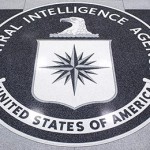 Syracuse, NY, October 21 — The Transactional Records Access Clearinghouse (TRAC) has filed a suit under the Freedom of Information Act (FOIA) about the Central Intelligence Agency's withholding of basic information regarding its receipt and processing of FOIA matters.
Plaintiffs in the lawsuit are Susan B. Long and David Burnham, co-directors of TRAC, a non-partisan research data center at Syracuse University's Newhouse and Whitman Schools.
View the case details here.
The suit involves a TRAC research project to assess the compliance of almost two dozen agencies with the basic processing requirements mandated by the FOIA, and to make this information publicly available on an ongoing basis. Data on current FOIA backlogs and processing times for agencies that have responded to this ongoing project can be found at Agency FOIA Backlogs and Processing Times, a data tool found on the FOIA Project website FOIAProject.org which TRAC administers.
TRAC initiated the project in January when it asked the selected agencies for a listing by tracking number of FOIA requests received from October 1, 2012 to December 31, 2014. Subsequent requests for updated data have been submitted quarterly to each agency. The requested information was straightforward — the date of each FOIA request and when it was received, the track assigned, and the date request was closed. TRAC purposely did not ask for any information that might be cause for redaction, delay, or difficulty.
In the report Key Agencies Flub Response to Simple Request posted April 24 on FOIAproject.org, TRAC reported that as of that point only 7 of the 21 agencies had adequately responded. The names of the agencies — both those that had responded satisfactorily and those that had not — were included in the report.
One of the agencies on the list was the CIA, which initially claimed that even though the law required such records be kept, producing them would require an "unreasonable effort." Now, nine months after the initial round of requests went out, the CIA has been the only agency to flatly deny TRAC's requests, refusing to even process them.
When TRAC administratively appealed its denial, the CIA further said it was "declining to process" the appeal on the grounds that the CIA had not extended to TRAC the right to have an administrative appeal. See CIA: Going for the Catch 22 Prize on the FOIAProject.org website.
The suit also covers TRAC's June 24 request for records describing details of CIA's FOIA database tracking system, the reporting and query capabilities of that system, and procedures used in processing and reporting on FOIA requests. While staff at the agency have acknowledged that it records all of the requested information in its FOIA database tracking system, the CIA also has thus far failed to provide any information about the capabilities of this system and why the agency feels it would require an unreasonable effort to process TRAC's request.
For this suit, TRAC is represented on a pro bono basis by renowned FOIA attorney David L. Sobel